Florida Physical Security Consulting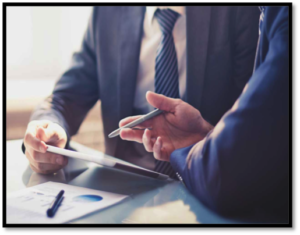 Invictus Physical Security Consulting ultimate objective is to develop a security program that is reasonable to the property's security needs and mitigates risks. Furthermore, our security consulting services aim to recommend cost-effective countermeasures that will produce a return on investment. Additionally, the security program should integrate people, procedures, and technology, which provide protection in depth for the property. The first step is a Risk Assessment and Physical Security Survey.  Invictus provides Physical Security Consulting for Business organizations, Houses of Worship, Condominiums, Gated Communities, and Country Clubs.
Phase I Scope: Limited Risk Assessment and Physical Security Survey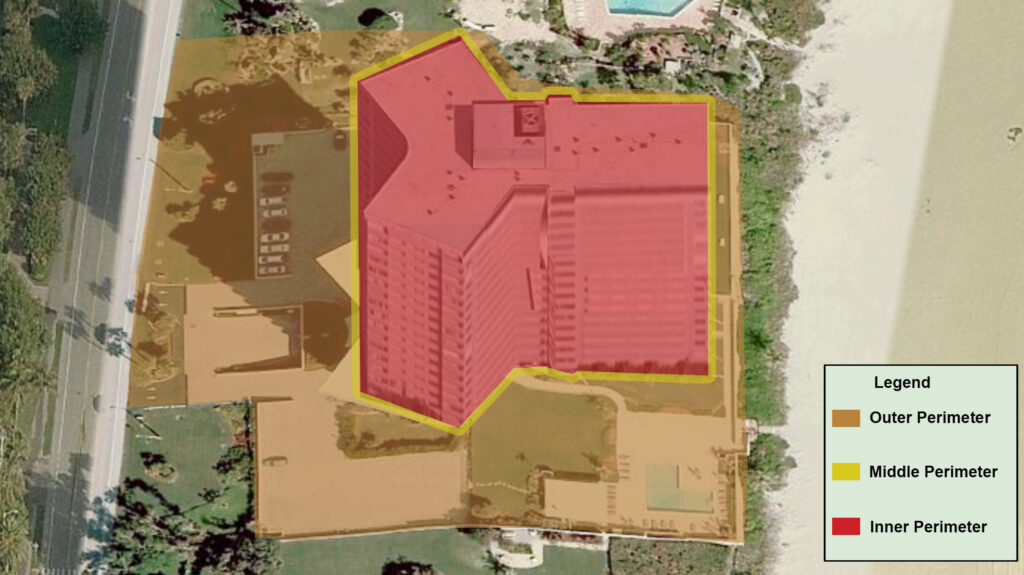 This security survey, as part of the risk assessment, is an examination and evaluation of the property and its policies, procedures, and operations to identify vulnerabilities, determine the level of protection needed, and make recommendations to improve the overall security of the property. Our Physical Security Consulting services include an analysis of the existing security profile based upon the property's location, exposure to threats, criminal activity, past security breaches, and its physical layout and design.
Phase 1 of Physical Security Consulting will include an examination of existing security protocols for:
Crime Prevention Through Environmental Design
Mechanical measures
Organizational measures
Natural or Architectural Measures
Physical barriers and site hardening

Natural and man-made barriers
Fencing, gates, and vegetation
Doors, windows, locks
Physical entry and access control
Personnel access control
Vehicle access control
Electronic access control systems
Visitor/vendor credentialing
Security lighting 

Intrusion detection 

Video surveillance

Security Personnel
Security policies and procedures

A comprehensive written report
Security Program Design, Project Management, and Implementation
Physical Security Consulting Services develops a security program to include security policies, procedures, and post orders. A security program is intended to integrate people, procedures, and technology with the capability to Deter, Detect, Delay and Deny intrusions. Our consultants will design a customized security program that meets the security needs of the property based on the outcome of the security survey. The security program will incorporate the protection of people, property, and information.  The following step after the security program is designed, is implementation. Implementation of the security program includes the training of staff and management on the program, ensuring security is working as one element for the security and safety of the community.
Additionally, we can assist the Board of Directors in the following:
Requests for proposals (RFP) for contract security services
Review of vendor submittals
Evaluation of vendor ability to conduct the work (criminal & civil record, financial status, schedule conflicts, and references)
Recommendations on vendor selection
Providing onsite security training for security staff, contractors, and management
Physical Protection System Design, Implementation & Project Management
Security system procurement and implementation can be an overwhelming responsibility. Our Physical Security Consulting specialists will assure that the systems will meet the functional and technical requirements, ensure the system is installed on time, within budget and represent the best value for your property. During system procurement, our Physical Security Consulting services will assist you by pre-qualifying bidders through the RFP process, conduct pre-bid conferences, answer bidder questions, and evaluate bids and negotiate contracts. When the project moves into the construction stage, our specialists ensure that systems are installed by contract documents to the highest industry standards by providing project management and coordination between the client, project team, and security integrator. We monitor the installation progress; perform system acceptance testing and commissioning. Additionally, we will provide onsite training for security staff, contractors, and management.
Annual Security Consulting
Hiring a full-time security director is costly and can range between 80-125k annually. Our Physical Security Consultants can serve in an on-call capacity to assist in security matters at a fraction of the cost for a full-time security director. We provide annual security consulting services on a monthly retainer basis to ensure your security program is mitigating risks, liabilities and is operating correctly to protect your assets.
Residential Consulting Brochure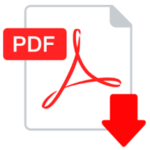 Commercial Consulting Brochure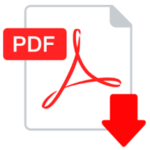 Physical Security Consulting Services
Physical Security Design

Create Request for Proposals (Security Guards and Technology)

Policy and procedure review and development

Emergency Management