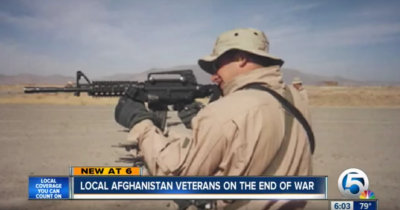 Local Palm Beach Marine Veteran reacts to the end of the War in Afghanistan
Local Palm Beach Marine Veteran react to the official end of the War in Afghanistan.
President of Invictus Security, a Florida Veteran Owned Small Business and provider of security & training services discusses his experiences as the first Marines into Afghanistan after 9-11.
Now that the War is ended we need to come up with a plan to get our returning Veterans job opportunities in the private sector.
Invictus operates a security training school that is GI Bill Approved and helps transition their Military Skills into the private security industry.
Military Veterans need to have the mindset to start over again as Privates and work their way back up the ranks using their Military training and leadership attributes to become successful and civilians.