Security Assessment Services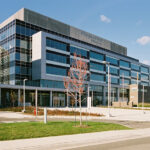 Invictus is a full service security firm that provides a wide range of services to our clients to include Risk Analysis, Security Assessments, Emergency Preparedness Training and Creating Security Programs for Facilities.
The concept of security as a comprehensive, integrated function of the organization. An evaluation of your facility will identify:
An evaluation of your facility will identify risks of specific vulnerabilities
Analysis and study of risks
Optimization of risk management alternatives
Evaluate your organizations Emergency plan
Evaluate Policies and procedures
Communication plan
Training and testing program
Physical Security Survey
Essential to threat assessment, threat evaluation and selection of security countermeasures is the physical security survey. The overall objective to analyze the facility to determine the existing state of its security, to locate weaknesses in its defenses, to determine the degree of protection required, and make recommendations for establishing a total security program. We provide training to prepare your staff for medical emergencies, security awareness, natural and man made disasters, workplace violence, active shooter, bomb threats, and any mass casualty event.