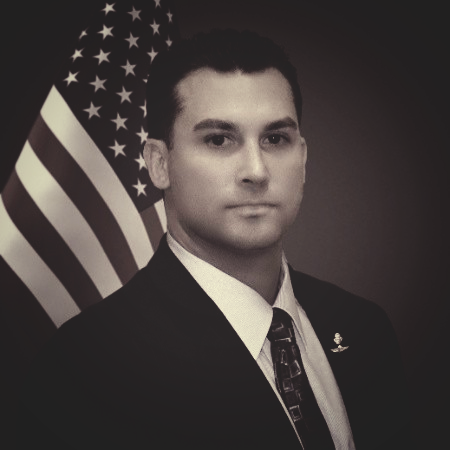 Contact Info
Patrick Miller, CPP
President
Patrick Miller has spent 20 years as a security professional in the U.S. Military, Federal Government, and the private security sector.  His experience includes both stateside security as well as high threat international security operations.
Additionally, Patrick is in the process of completing his Bachelor's Degree in Security Management and is Board Certified in Security Management as a Certified Protection Professional (CPP®) through ASIS International.
Patrick currently serves as the President of Invictus, a Florida based security consulting and training firm, and a Service Disabled Veteran Owned Small Business CVE. Moreover, Patrick served six years in the United States Marine Corps as a Force Reconnaissance Marine.  He is a Combat Veteran serving in both Operations Enduring Freedom-Afghanistan 2001 and Iraqi Freedom-Iraq 2003.  Upon being Honorably Discharged from the Marine Corps, Patrick became a U.S Government security contractor for Diplomatic State Security at the U.S. Consulate in Israel.  As a security contractor, Patrick was a site security supervisor for the Coalition Provisional Authority (CPA) Compounds in Iraq during the American-Iraq Government transition. Additionally, he worked as a security contractor for a classified Government agency throughout Israel and Iraq providing close protection services.  He also conducted a variety of security operations, security and risk assessments, and guard force readiness training in support of the U.S Global War on Terror.
The Department of Agriculture and Consumer Services appointed Patrick to a 4-year term as a subject matter expert on the Private Investigative, Recovery and Security Advisory Council (PIRSAC) to the State of Florida, Division of Licensing.  Patrick also serves as the Chairman of the American Society of Industrial Security (ASIS) Palm Beach Chapter 254 and a member of the Association of Threat Assessment Professionals. Recently, he was appointed by Florida Governor Ron DeSantis to serve on the Transitional Advisory Committee for Public Safety.  He continues to support the military community by serving on the Board of Directors for the Wounded Veterans Relief Fund.
Patrick holds the following Florida Licenses and Certifications: ASIS Certified Protection Professional CPP®, Class M Security & Investigations Manager, Class D Security, Class G Statewide Firearms, Class C Private Investigator, Class DI Security Instructor, Class K Firearms Instructor, NRA Law Enforcement Handgun and Patrol Rifle Instructor.
Mr. Miller has spent 20 years as a security professional in the U.S. Military, Federal Government, and the private security sector.