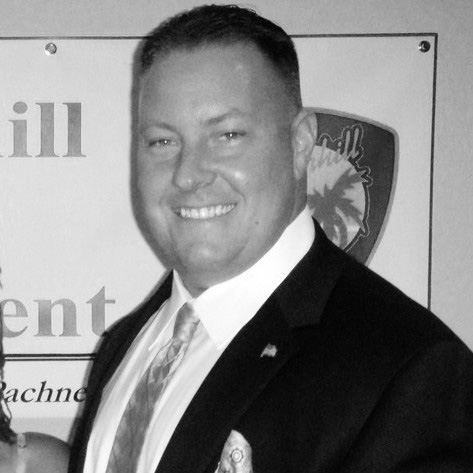 Contact Info
Gregory Solowsky
School Guardian Program Director
Gregory comes to the company after serving 29 years in Florida law enforcement. His last 17 years were served at the Lauderhill Police Department. He recently retired as Commander of the Special Operations Division, which encompassed the Training Division, School Resource Officer Program, Community Response Unit, Traffic Homicide, Traffic Motors, and the civilian Public Service Aides. Additionally, he ran the Crisis Negotiation Team, which worked in concert with SWAT, and he was also the commander of the Honor Guard Unit.
During Gregory's long tenure in law enforcement, he was continually looking for ways to extend his education. He attended and graduated from numerous leadership academies put on by the Broward Sheriff's Office and a Command Officer's Development Program presented by the Southern Police Institute's Department of Justice Administration College of Arts and Sciences from the University of Louisville.
Gregory holds both a Bachelor's degree, as well as a Master's degree in Public Administration from Barry University. He is continuing his education in their Doctorate Program in the field of Organizational Learning and Leadership with a specialization in Human Resource Development, Ed.D.
Gregory has been an educator for over 22 years. He trained recruits at the Police Academy, certified police officers at numerous police agencies, civilian gun safety courses and Broward County Schools students using the D.A.R.E. Program which educates our youth in drug abuse prevention. He now holds several State of Florida security licenses: Class D Security, Class G Statewide Firearms, Class C Private Investigator, Class DI Security Instructor, Class K Firearms Instructor, and a Class M Security and Investigations Managers license. He also teaches firearms safety for new security officers seeking an armed licensure through the state.
As our newly appointed School Guardian Program Director, Gregory draws on his extensive School Resource Officer experience. From 1999 to 2002 he was the SRO assigned to one of Broward County's largest high schools with an enrollment of over 4000 students. After his promotion to Sergeant in 2006, he then supervised the School Resource Officer Program. Prior to his retirement in 2018, Gregory was the Special Operations Commander for over 5 years, which again included the School Resource Officer Program. This long-standing relationship with the education administration of Florida allows him an easy transition to his current position. This appointment affords him the opportunity to continue developing critical school safety programs and the training techniques for security placed on campuses.