Risk Assessment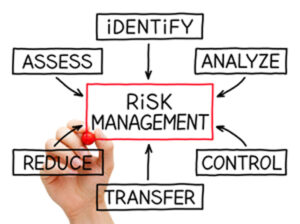 Risk assessment is the determination of qualitative, or quantitative estimate of risk related to a well-defined situation and a recognized threat. Quantitative risk assessment requires calculations of two components of risk. The magnitude of the potential loss, and the probability that the loss will occur.
Hospitals, Healthcare Facilities, Corporate Facilities, Schools, Churches, Temples, and Mosques should perform risk assessments on a continual basis. Methods for assessment of risk may differ between industries and whether it pertains to general financial decisions or environmental, ecological, or public health risk assessment.
Physical Security Assesment
This process is a physical examination of the premises and a thorough inspection of all operational systems and procedures.  The physical security assessment has the overall objective to analyze the property to determine the existing state of its security, to locate any weaknesses in its defenses, to determine the degree of protection required, and make recommendations for establishing a total security program. This would also include a study of the existing security profile based upon Hospital location, exposure to current threats, criminal activity, past security breaches, physical layout and design, Crime Prevention Through Environmental Design (CPTED), safety concerns, and current policies and procedures.
Hospital Physical Security & Risk Assessments
Hospital Physical Security & Risk Assessments Learn More
CMS Healthcare Security Risk Assessment PDF
Facilities Physical Security & Risk Assessments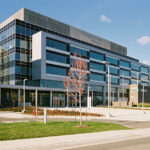 Facilities Physical Security Assessments. Learn More
Please fill out form below if interetsed in having a Physical Security & Risk Assesment