Providing Personal Protection Services Domestically and Internationally
Call Us 
866-714-2326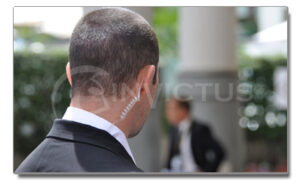 Invictus is one of the premier Personal Protection Services operating domestically and internationally. Personal Protection goes under many names; Executive Protection, Bodyguards, Protection Agents, but they all have one purpose; to mitigate risk to known or unknown advisories. That is precisely what we do at Invictus, our Protection Officers all have former U.S. Military and Law Enforcement backgrounds and continually receive the most up to date training in the Personal Protection industry.
At Invictus,  training is the cornerstone of our business, we currently run Florida's largest security training academy. This allows us to offer continuous training to our protection officers,  all our staff are certified in American Heartsaver CPR, Alternative & Non-Lethal Control Methods and must pass the state certified Statewide Firearms Course with a minimum of 90% range score. Our protection officers are the best trained and well rounded professionals in the security industry.
At Invictus our managers all have extensive knowledge and experience regarding Personal Protection. Our Detail Leaders have worked providing Personal Protection Services for the U.S. Department of Defense, protecting U.S. government personnel in the highest threat areas of the world operating in both a high and low profile environment. We have also worked for many Non-Government Organizations (NGO) around the globe protecting their staff while they delivered aid during natural disasters.
At Invictus we pride ourselves on the flexibility of providing unique and custom protection packages tailor made for any individual or organization. From workplace violence issues relating to employee terminations to dangerous or unstable environments for corporate travelers, Invictus provides security solutions to protect our clients.
Invictus provides the following Personal Protection Services
Executive Protection
Estate Protection
Celebrity Protection
International Security Services
Emergency and Humanitarian Logistics
Armed Security Drivers
Red Carpet Events
Concert and Tour Security
Stalking and Threat Assessment
Anti Paparazzi Operations
Private Parties