Invictus Security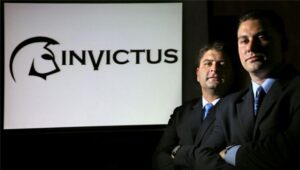 Invictus is a Florida-based provider of security consulting, security assessments, executive/personal protection, investigations, and training. We currently operate out of our Headquarters office at 3200 South Congress Ave, Suite 203, Boynton Beach Florida. Invictus is a Florida licensed Security Agency B2700256, Investigative Agency A2700275 and Security Training Facility DS2800072.
Invictus, a Certified Service Disabled Veteran Owned Small Business and was founded by former Force Reconnaissance Marines. Invictus is a growing company whose principles and operators bring years of military and law enforcement experience to the private security sector.
In addition to providing an array of security services within the Continental United States; Invictus, in the recent years has provided security, training and mission support services in places such as the Philippines, Haiti, East Africa, South America, Dominican Republic, Hurricane Sandy and offshore along the Gulf Coast during the Deep-Water Horizon Gulf Oil Spill in Louisiana. Our client base includes the United States Federal Government, private philanthropic relief organizations, Fortune 500 businesses and private individuals. Our team includes veterans from U.S. Military Special Operations, former Federal and State Law Enforcement with decades of real world security experience.
Invictus incorporates core values of honor, courage, and integrity into our daily business practices. This mantra is our blueprint for success. Invictus has the reach of a large-scale organization, with the flexibility and customer service attributes of a small business.